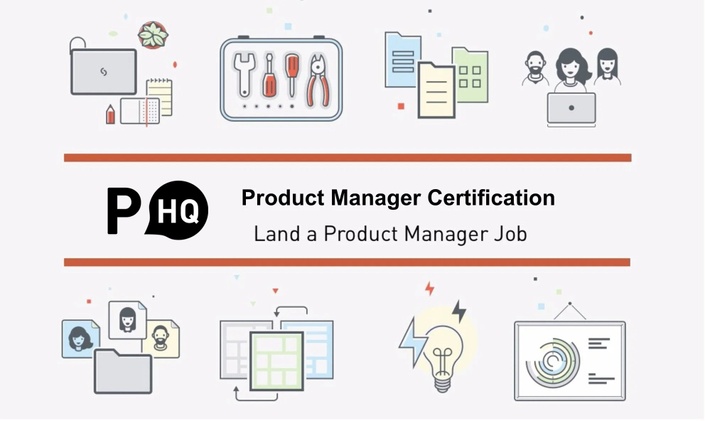 Product Manager Certification Course
Learn Fundamentals of Product Management and Land a Product Manager Job
Watch Promo
The Struggle and Why YOU Should Take This Course

When I first heard about product management, I wasted months trying to learn more about the field. Despite all of my efforts, I was completely lost and felt like I couldn't break into a product role because:
I had no prior experience in product management and was coming in from a completely different industry

I had absolutely no idea what a product manager did on the job nor what skills were required

I had no time nor guidance to figure out what resources I should be focused on learning from

I wasn't sure if the product manager role would be a good fit for me

I had no idea how to answer product manager interview questions

I didn't have the insider tips on how to stand out as a candidate
After years of going through multiple rounds of product management interviews, landing multiple product management job offers, and coaching dozens of candidates on how to break into product management, I wanted to make sure that no one else had to go through the painful experience that I went through to land my first product job.
Since launch, PHQ's Product Management Certification Course has helped 2500+ students around the world learn the most important fundamentals of product management and the insider strategies towards dominating interviews to land a product manager job.
"I've compiled everything that I've learned into this course to help put you on the fast track towards learning about product management, creating your own side project, and landing your first product management job."
"This is hands-down the best course that I've ever taken on the fundamentals of product management and landing a product manager job." - 5/5 stars
- Kevin C., PM Certification Student who now works as a Facebook Product Manager.
Introducing PHQ's Product Management Certification


The Product Management Certification Course will arm you with everything you need to know from: learning the essential fundamentals of product management, creating your own PM project, and dominating your product management interviews.

Unlike other courses that just throw information at you, this course is highly interactive and every day, you'll apply the fundamentals that you've learned to your own PM project so that at the end of the course week, you'll have your own project to talk about during your PM interviews. After the course, you'll also receive access to join the world's largest Product Manager community on Slack where you can meet, chat with, and learn from thousands of PMs from all over the world.

"I normally have a hard time completing most courses due to my erratic work schedule but I loved the way this course was structured with daily lessons that I could complete over the course of a week. It was the perfect length and I felt like I learned really practical PM skills." - 5/5 stars
- Nikunj M., Finance Manager / PHQ Student
How Are Other Students Liking the Course?
2500+ students with diverse backgrounds in social enterprises, law, finance, accounting, IT, consulting, engineering, design, and undergrad / MBA programs have already enrolled in the course from all around the world.
Our students come from companies like Google, Facebook, Apple, Airbnb, Amazon, IDEO, NBA (National Basketball Association), Spotify, WhatsApp, Atlassian, Headspace, Udemy, Hubspot, Microsoft, Adobe, Salesforce, eBay, Intuit, Paypal, Lyft, Fitbit, Pearson Education, Rakuten, Expedia, NerdWallet, Code for America, McKinsey & Company, Bain & Company, J.P. Morgan, Morgan Stanley, Workday, Collective Health, Ticketmaster, etc...
PHQ's PM Certification Course has gotten dozens of raving 5-star reviews from past students saying things like: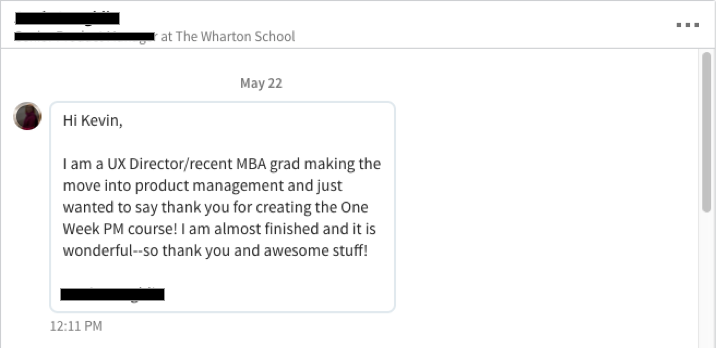 I've now read so many PM books that I am finally ready for my new PM Professor Lee.
pic.twitter.com/ctywdNrX4I
— John Maeda (@johnmaeda)
August 4, 2017
What are you going to get from this course?

Over 70+ lectures, 6+ hours of content, 5+ downloadable PM templates, and exclusive interviews (more added over time) with product managers and product leaders in the industry!
Learn key fundamentals of being a PM, how to dominate product manager interviews, and how to stand out as a candidate to land the job including topics like
Apply fundamentals learned from this course to your own PM project every day!
Access to downloadable templates used by actual Product Managers on the job!
Learn the process of answering the most popular PM interview questions in order to stand out as a PM candidate!
Earn a certificate of completion upon finishing the course
Bonus Content:
Access to exclusive video and audio interviews with product managers and product leaders about product management topics, day-to-day breakdowns of their role, insider interview tips, and walkthroughs of popular interview questions and answers.
Access to the world's first and largest Product Manager Slack community where you can meet, chat with, and learn from over 9,500+ product people around the globe. The community also features the world's top product leaders like Ken Norton (Product Partner, Google Ventures), Punit Soni (Chief Product Officer of Flipkart & Advisor to Google), Josh Elman (Partner at Greylock Partners), Ellen Chisa (VP of Product at Lola), Brandon Chu (Senior Product Manager at Shopify), Lulu Cheng (Product Manager at Pinterest), Jess Lee (Former CEO of Polyvore), Nir Eyal (Author of Hooked), and others in our community for regular Q&A sessions.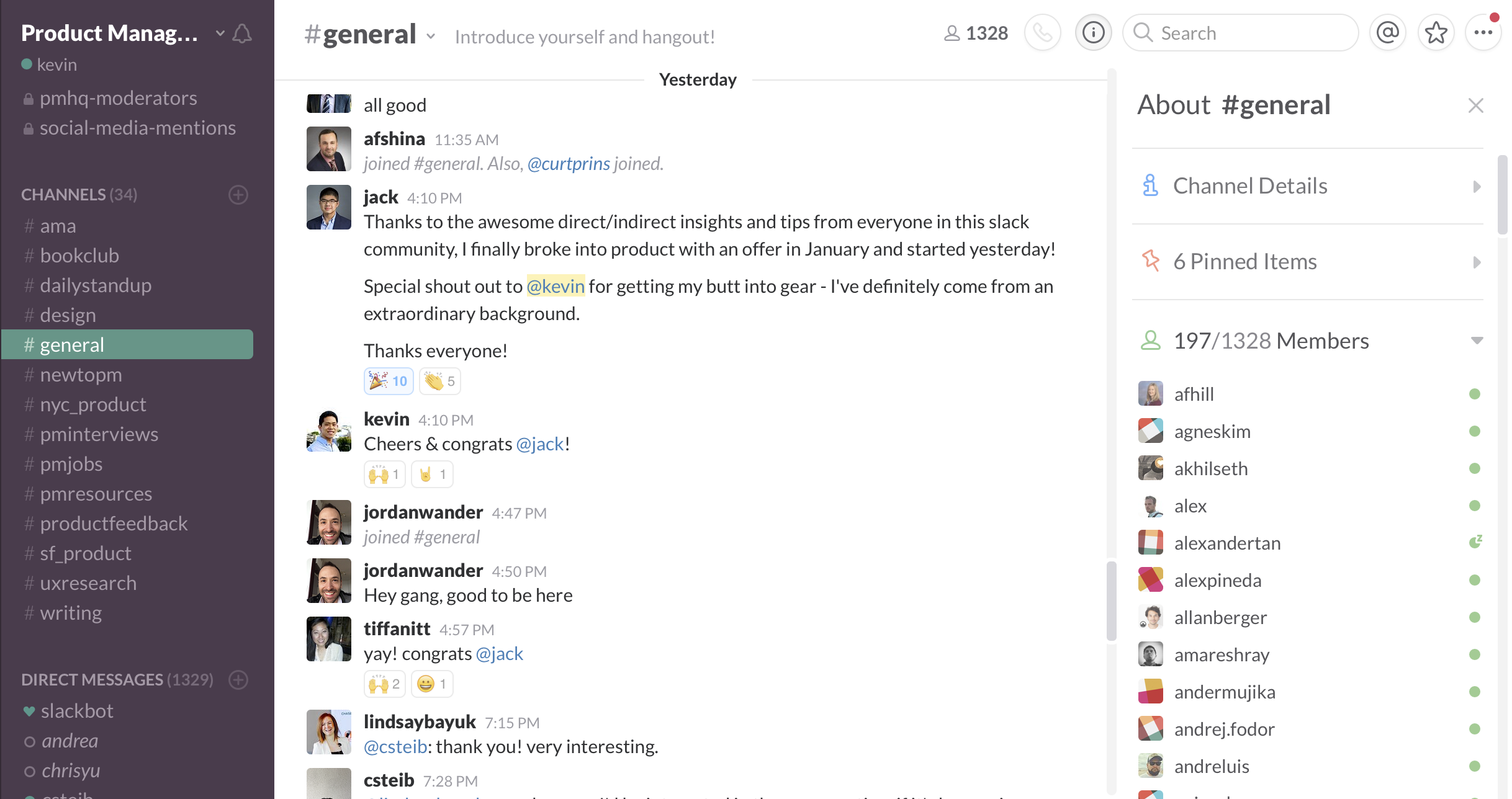 We are 100% committed to adding more BONUS course content and interviews with product leaders over time (we love all things product and highly enjoy adding content!) and you'll get FREE LIFETIME ACCESS

to all future content!
Your Instructor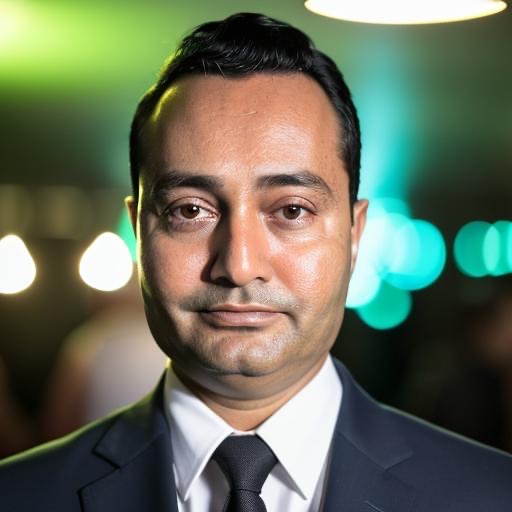 Primary Instructor: Dhaval Bhatt is an accomplished Product Management Leader with 20 years of experience in engineering, founding companies, and leading product teams. He has received multiple awards for his AI company, which was acquired by the Berkeley Data Science Group, and has held positions at Lifelock, Wells Fargo, and UC Berkeley. Currently, Dhaval leads Data Products at Microsoft Azure Gaming Services and the AI Accelerator Program for AI Product Creators Group.
Contributing Instructor: Kevin Lee is a contributing instructor to Product Manager Program. He was previously a Product Manager at AltSchool and a Sr. Product Manager at Kabam.
"As a designer interested in breaking into product management, I learn by doing and I really enjoyed the process of applying each day's lessons to my own PM project. I was also really impressed with the frameworks that the instructor provided for answering product manager interview questions and I learned a lot from the real case study examples. This course has definitely been the most useful resource throughout my entire recruiting process." - 5/5 stars
- Josephine B., Designer / PM Certification Student
Course Curriculum
Program Pre-Work
Available in days
days after you enroll
The Learning Process
Available in days
days after you enroll
Identify Your Capstone Idea
Available in days
days after you enroll
This course has no prerequisites and you do not need a technical background

You should NOT take this course if:

You are already an experienced product manager

You SHOULD take this course if:

You are curious about product management and want to learn more about the role and responsibilities

You have no prior experience and you want to transition into a Product Management role

You are trying to determine if the PM role is right for you

You are beginning your career in tech or are making a career change
Product Management is one of the most in-demand roles in the market right now with thousands of job listings worldwide. The average Product Manager salary is $104,000 and Product Management jobs are estimated to grow at a rate of 10-15% over the next decade.
Sample Course Video Screenshots:
Frequently Asked Questions
When does the course start and finish?
This is a completely self-paced online course - you decide when you start and when you finish, but I highly encourage you to complete at least a few lessons a day.
How long do I have access to the course?
How does lifetime access sound? As mentioned before, we are 100% committed towards adding even more bonus content (we love all things product and enjoy adding content!) as well as bonus interviews with awesome product leaders. After enrolling, you will have FREE LIFETIME ACCESS to all of it for as long as you like - across any and all devices you own.
What if I am unhappy with the course?
We would never want you to be unhappy! If you are unsatisfied with your purchase, contact us in the first 30 days and we will give you a full refund.
Making this investment to take this course now will be worth hundreds of thousands of dollars over the course of your career. If you aren't comfortable with the value you are getting, we always offer a 30-day 100% money back guarantee.